Gemstone Meaning | Birthstone Jewellery | Elisha Francis London
AGATE
Birthstone: Gemini
Properties: Grounding | Self-confidence | Balance
Agates are known for having grounding and harmonizing attributes. If you are interested in
balancing your ying and yang, decreasing your stress levels then this is the gemstone for you.
Agate jewellery: Agate earrings, Agate Signature bracelet, Alexandra headdress, and Tansim necklace

HEMATITE
Birthstone: Scorpio, Pisces
Properties: Protection | Focus | Grounding
Hematite is known for protecting against negativity and calming fiery tempers.
Hematite jewellery: Pebbles necklace, I Love You bracelet, Harmony necklace and Hematite Twilight bracelet

HOWLITE

Birthstone: Gemini
Properties: Inspiration | Tranquility | Progress
This gemstone is said to aid in accomplishing your goals and fulfilling your dreams. 

A great gemstones to wear if you are a creative person as it is believed to heighten
creativity and help focus her mind, body and soul.
Howlite jewellery: Gold Luxe Jordan bracelet, Olympia necklace, Lita necklace and Jordan Luxe bracelet

ONYX

Birthstone: Leo & Capricorn
Properties: Protection | Strength | Stamina
Onyx has such a luxurious quality and is known as a 
protective and strength giving gemstone.
Widely used across our jewellery collections this gemstone promotes self-confidence, stamina and focus.
Onyx jewellery: Onyx earrings, Custom name bracelet, Contrast bracelet, and Bethany earrings

PEARL

Birthstone: Gemini & Cancer
Properties: Love | Friendship | Good Luck
Pearls are one of the oldest and most valued gems, once known as 'teardrops of the moon'.
Pearl jewellery has a close relationship to weddings 
as they symbolize purity and innocence.
Pearl jewellery: Pearl earrings, Marilyn bracelet, Elizabeth necklace and Elizabeth bracelet

QUARTZ
Birthstone: Aquarius, Capricorn, Taurus & Virgo
Properties: Energizing | Focus | Balance
Quartz is one of the most common and powerful gemstones as it amplifies the energies of other stones.
Quartz it great for meditation as it harmonizes all the chakras bringing clarity and focus.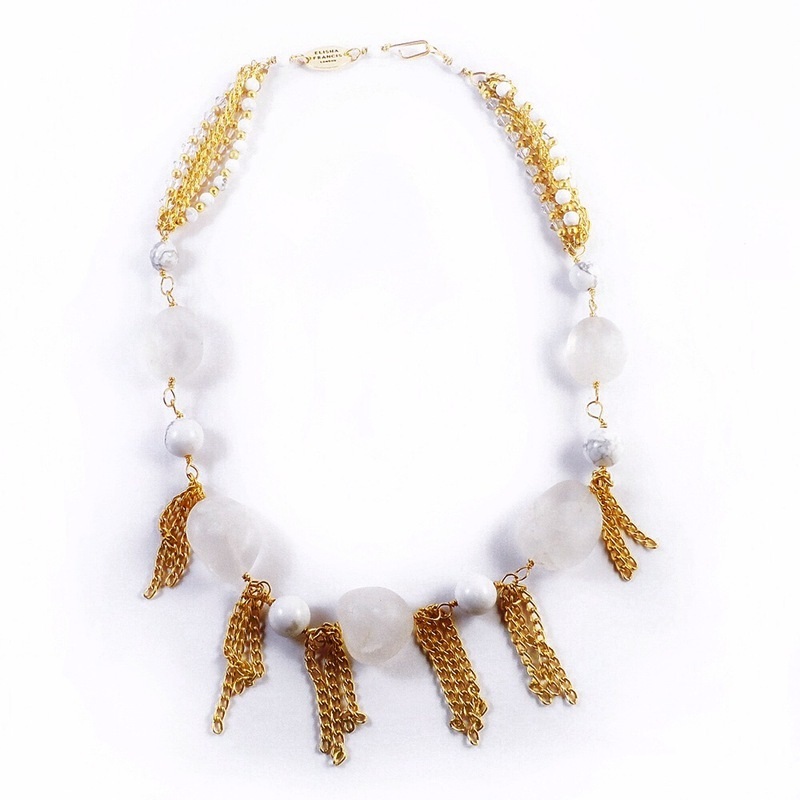 ROSE QUARTZ
Birthstone: Taurus
Properties: Love | Friendship | Peace
This is the stone of romance, unconditionally love and infinite peace.
If you want to attract love into your life this is the gemstone for you.
Rose Quartz jewellery: Rose Quartz earrings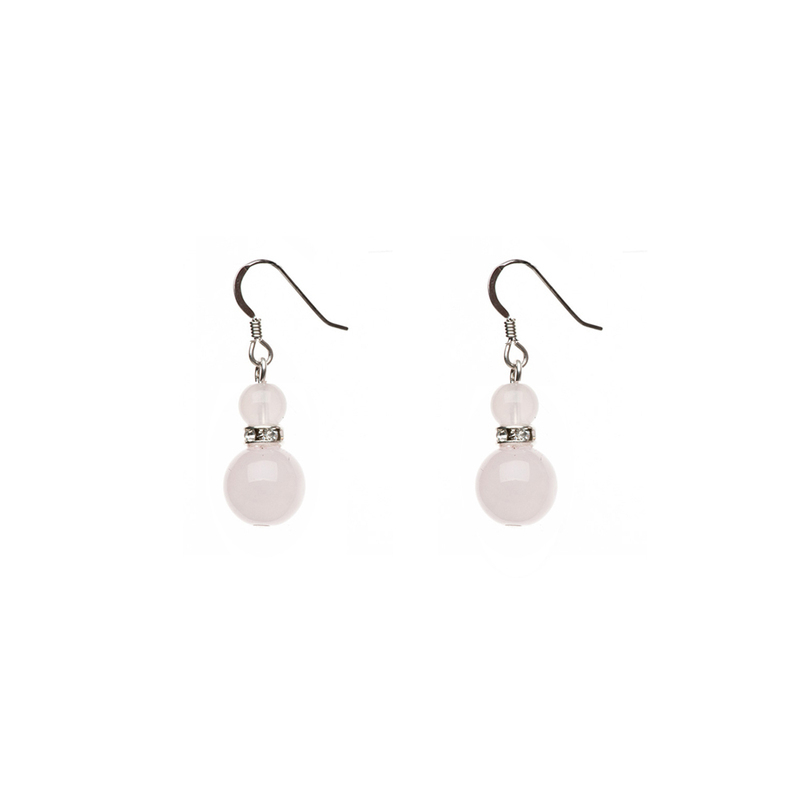 TIGER EYE
Birthstone: Taurus, Gemini & Leo
Properties: Confidence | Protection | Abundance
Tiger eye is one of the most popular gemstones among our customer who say that they are drawn to its
rich golden colour and protective qualities. This gemstone is known for unleashing blocked creativity,
lifting your mood and helps you to focus on your goals.
Tiger eye jewellery: Tiger eye Signature bracelet, Tiger eye earrings, Olivia earrings and Tora necklace

TURQUOISE
Birthstone: Leo, Scorpio, Sagittarius, Capricorn and Pisces
Properties: Protection | Calming | Strength
Turquoise has been used for jewellery making since ancient times prized for it beauty and protective properties.
This gemstone is said to enhance intuition and purify negative energy and instill tranquility and strength.